<! ========= Cool Timeline Free 2.4.4 =========>
Brooks Trap Mill History
04/01/2018
Brooks Inc. (the parent company of Brooks Trap Mill) purchased Brooks Industrial Marine in Wakefield.
2010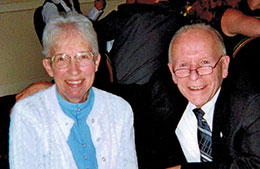 Karl Brooks (our father) died. Karl's dream was always to have the business be able to support his children's future. Karl will always be remembered for his hard work, kind heart, and unique perspective. His wife Sally (Mom), Julie, Mark, and Stephen (the children) are proud to carry on the business that Karl built.
2003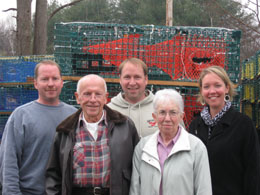 Brooks Trap Mill's third all steel warehouse was completed. This building provided more inside storage for wire, ergo blocks, and products that should be stored out of the elements. Also of note this year, the ownership of Brooks, Inc. was officially transferred from Karl to his children, Julie, Mark and Stephen.
2001
The company's second all steel warehouse was completed and ready for use. This building provided an area for trap kits to be put together and increased the trap shop production area.
1999
Bath Lobster Supply was opened to provide a local supplier of lobster fishing supplies to the Bath/Harpswell area.
1990
Brooks Trap Mill had developed several specialized and computer-controlled wire mesh cutting machines. The machines greatly improved the speed of cutting wire trap parts from rolls of wire mesh while at the same time greatly improving the quality of the product.
1987
Brooks Inc. (the parent company of Brooks Trap Mill) purchased Portland Trap on Union Wharf in Portland.
1986
Karl became the sole owner of the lobster trap and supply business, which by now provided a "one stop" place to shop for lobster traps and lobstering supplies.
1959
Three of Mike's sons took over the management of the trap stock business.
1946
Michael Brooks (the father of Karl Brooks, and grandfather of Julie, Mark, and Stephen) set up a trap stock mill on Camden Street in Rockland, Maine upon the return of his son Karl from the US Navy.